Contact Us
BANGKOK MATERIAL CO., LTD is one of the leading manufacturer and importer of natural stone, marble, granite and decorative stones for more than 10 years. Located at 2296 Rama 9 Road (Motorway No. 7) Suanlung Bangkok 10250
Over the period of time the company has grown steadily and in order to satisfy the diverse needs of our customers as much as possible, the company have expanded its product categories. These include wood flooring, doors, stairs, wall and floor tiles, and mosaic. The company seeks the best quality products and components to produce it with modern machinery in order to obtain high-quality final products and to satisfy customer's needs. In addition to manufacturing and selling quality products, the company also offers installation service by the experienced expert team.
The company also emphasized the importance of cooperation with the designer in developing new products. In order to obtain products that meet the needs of most customers.
The company has a storage center located at 65th street Onnut Prawet, Bangkok. All items are kept in the shade and do not come in contact with water and is safe from damage. The product is stored in orderly placed pallets. This creates an ease to move the goods and keep all the products in good condition, ready to be deployed.
Shipping will be delivered by In House system (can ship to specified location by the customer) with vehicles belonging to the company itself, such as Taylor truck, 10-wheeler truck, 6-wheel truck, and 4-wheel pickup truck that let the company to be able to ship the goods to the destination flexibly and quickly.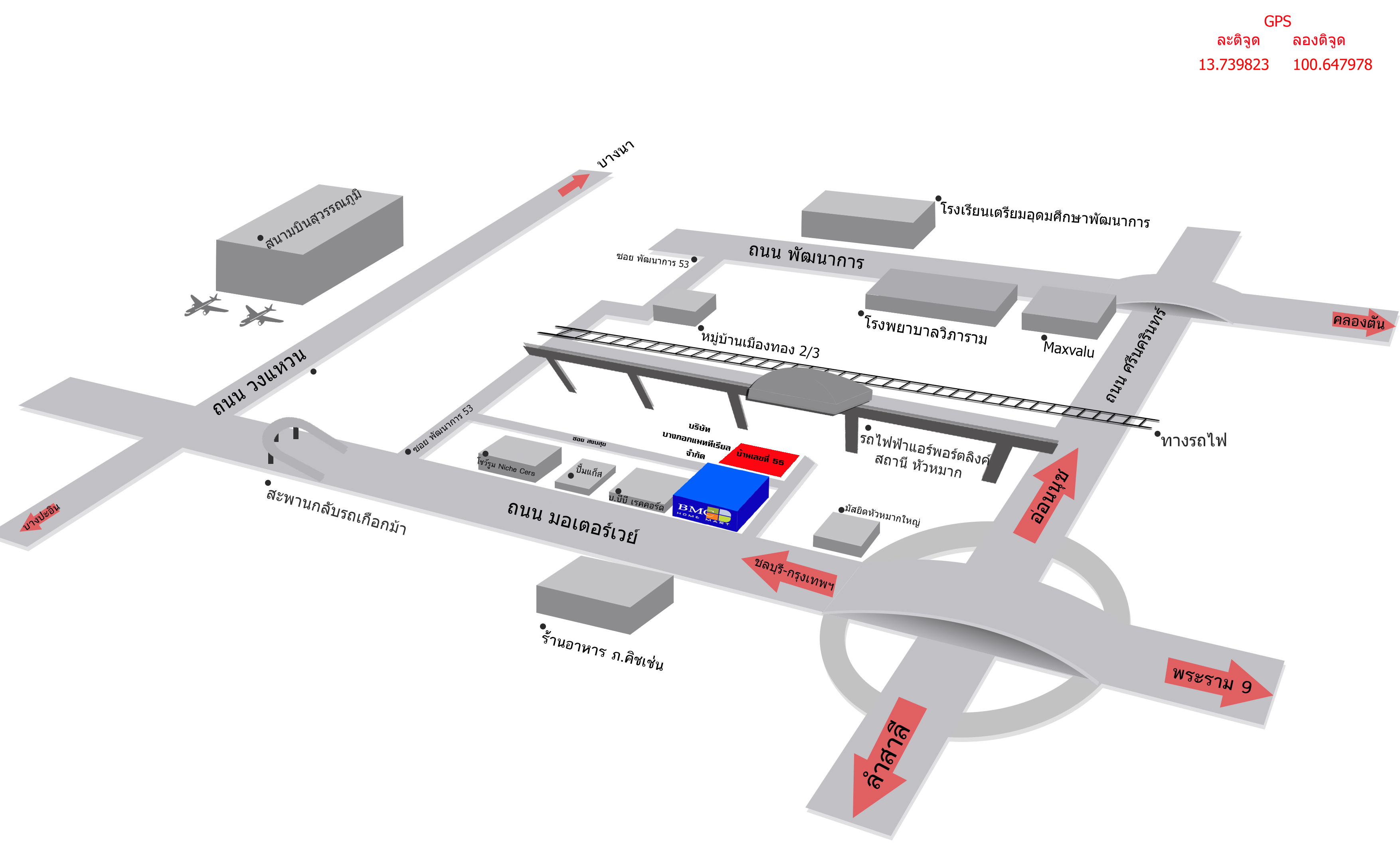 BANGKOK MATERIAL CO.,LTD
2296 RAMA9 RODE MOTORWEY NO 7
SUANLUNG BANGKOK 10250
TEL : 0-2320-1084-6
FAX : 0-2320-1087
E-mail : info@bmchomemart.com
ID LINE : bmchomemart
---